Concert review: Rochester War Memorial, Jun 25th 1985
By Relayer
---
It's been over twenty years since I saw this concert but Fiona left such an impression on me that I still remember her. I found this website that had a good amount of information about her and to my surprise, it mentioned that there was a video from the first concert I ever went to. I contacted the Webmaster about it and he asked me to write a review on the show since I was there.

Let's see… It was 1985, I was 15 years old and I was getting ready to experience my first rock concert. The headline act was Bryan Adams. It was his Reckless tour. I already had his previous album Cut's Like A Knife and became a fan of his music and wanted to see him in concert. Somehow I got permission and was able to go with a group of friends who also wanted to see him.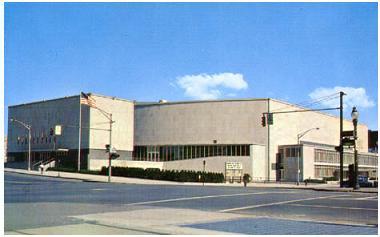 The opening act was Fiona. I only heard one song from this band and thought it was pretty good but to be honest, I didn't really go to see her. The song was "Talk To Me". It was the only song by her that had airplay in this area and (if I remember right) it was doing well in the pop charts. But when the show started, I became very interested in what I heard and saw. There was this beautiful girl on stage whose voice rocked! I never paid much attention to bands with women fronting them until that show. Sure, I heard Heart and Joan Jett and liked them, but I didn't pay much attention to them except for listening to them on the radio or watching them on MTV.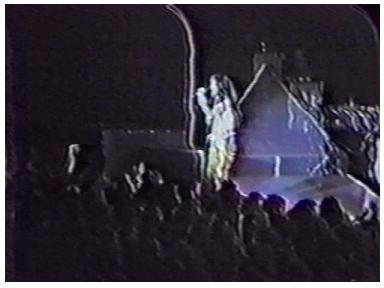 I have seen the video of the show mentioned on this website. It looks like it was taken from the exact opposite side of the stage that I was on. It was a big crowd. The floor was packed (since back then they didn't put chairs on the floor) and you could barely move. (After all, the Rochester War Memorial was a hockey stadium that was the home of the American Hockey League's 1983 Calder Cup champions, the Rochester Americans.) The group that I was with decided to go up to the seats around the rink so we could see over the crowd on the floor.

Once the show started, I couldn't take my eyes off the stage. I don't know if it was because I never experienced a concert before or if it was the music from Fiona, but I never forgot it. When Fiona hit the stage, the crowd went crazy and crowded in front of the stage. As the show progressed, people were getting crushed against the stage. It was because of this that I was glad we went for higher ground. (I also realized later that the area I was sitting for this show had the better sound in the arena from seeing many other bands. This had changed however since the remodeling of the arena and the changing of the name to The Blue Cross Arena. The stage no longer exists and has been taken up with additional seating.)

Even though I haven't heard anything by Fiona except "Talk To Me", I thought the songs were very good. Fiona's voice came through loud and clear. I was very impressed with how her voice could rock the house and then sound so tender when the song called for it. The song "You're No Angel" really got my attention. Of course when she got to the song "Talk To Me", the crowd really went crazy! She had a very energized show.

Bryan Adams put on a good show too. (I'd write about his show but this is a Fiona website and I figured that the readers would be more interested in her show.) When we left, I stopped at the souvenir booth to pick up something to remind me of the good time I had that night. Since it was the first concert I went to, I didn't know what to expect for prices and I didn't have much to spend. I had a limited choice of what I could get so I bought a Fiona pin. I held on to that pin for years but unfortunately it has been lost. I consider Fiona my first rock show and even after all these years, an experience I'll never forget.

---

---